Episodes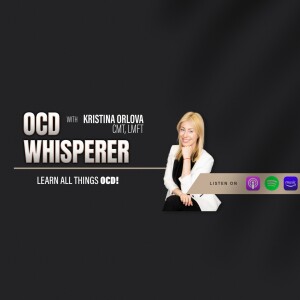 Tuesday Nov 15, 2022
Tuesday Nov 15, 2022
Learn all things OCD with the OCD Whisperer Podcast.
I talked with Mike Sizemore. He serves on OCD Midwest, an affiliate of the International OCD Foundation. He runs peer support groups and has OCD.
If you are interested in learning more, check out their website: Website: http://www.ocd-midwest.org/
***
_____
Disclaimer: This podcast is for educational purposes.  Though I am a licensed marriage and family therapist in California & specialize in OCD and Anxiety Disorders, this does not replace therapy. 
See you in the next episode!
Keep going in the meantime.
*Episodes come out out bi-weekly.