Episodes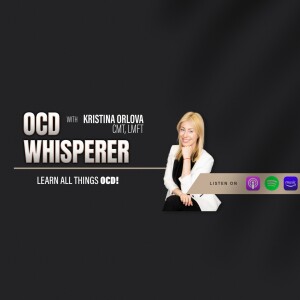 Monday Nov 28, 2022
Monday Nov 28, 2022
Learn all things OCD with the OCD Whisperer Podcast.
I talked with Brooke Miller about her experience with OCD, Anorexia, and Bipolar 2 diagnosis. Have a listen to learn more.
If you are interested in learning more, check out her:
***
_____
Disclaimer: This podcast is for educational purposes.  Though I am a licensed marriage and family therapist in California & specialize in OCD and Anxiety Disorders, this does not replace therapy. 
See you in the next episode!
Keep going in the meantime.
*Episodes come out out bi-weekly.