Episodes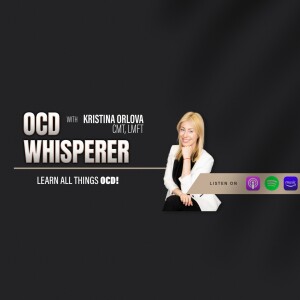 Monday Dec 12, 2022
Monday Dec 12, 2022
Learn all things OCD with the OCD Whisperer Podcast.
Krista Reed and I discussed what it has been like learning ICBT (Inference Based CBT) and using ourselves as two therapists wit lived experience, as well as using it in therapy with clients. 
If you are interested in learning more, check out these resources:
***
_____
Disclaimer: This podcast is for educational purposes.  Though I am a licensed marriage and family therapist in California & specialize in OCD and Anxiety Disorders, this does not replace therapy. 
See you in the next episode!
Keep going in the meantime.
*Episodes come out out bi-weekly.