Episodes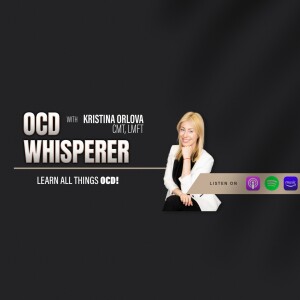 Friday Feb 24, 2023
Friday Feb 24, 2023
Learn all things OCD with the OCD Whisperer Podcast.
#allthingsocd
Join us for a candid interview with Nicole Morris, a mom, podcaster and a therapist who's sharing her journey of raising children while living with OCD.
Nicole talks about the challenges and joys of motherhood and how her OCD diagnosis has impacted her life as a parent. Whether you're a parent, caregiver, or simply curious about mental health, this interview is a must.
Website: https://www.ocdfamilypodcast.com/
***
_____
Disclaimer: This podcast is for educational purposes.  Though I am a licensed marriage and family therapist in California & specialize in OCD and Anxiety Disorders, this does not replace therapy. 
See you in the next episode!
Keep going in the meantime.
*Episodes come out out bi-weekly.