Episodes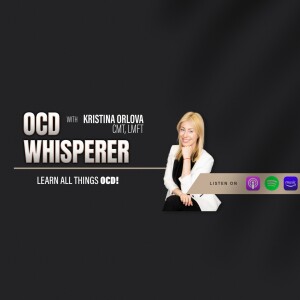 Monday Mar 06, 2023
Monday Mar 06, 2023
Learn all things OCD with the OCD Whisperer Podcast.
#allthingsocd
In this discussion, Christina Ennabe and I explore the experience of being diagnosed with OCD in adulthood. We delve into the unique challenges and considerations that come with receiving an OCD diagnosis later in life.
We also discuss different ways to cope with and manage the condition. Join us as we explore this important topic.
To learn more about her work: www.christinaennabe.com
Instagram: https://www.instagram.com/christinacounsels/
***
_____
Disclaimer: This podcast is for educational purposes.  Though I am a licensed marriage and family therapist in California & specialize in OCD and Anxiety Disorders, this does not replace therapy. 
See you in the next episode!
Keep going in the meantime.
*Episodes come out out bi-weekly.